Cisco Certified Network Professional (ENCOR)
23,00 Students taken this course
Paper Code: 350-401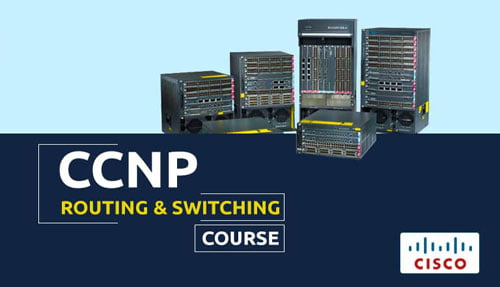 NOTE:
1. Above fee is applicable in class / Group study.
2. Fee package will be Different for one on one session & International Students.
Course Description:
CCNP R&S certification is a Professional level certification for candidates trying to wind up plainly guaranteed Routing and Switching advances equipped. After the culmination of CCNP Training, the candidate will have the capacity to design, execute, check and investigate neighborhood and wide-range undertaking Cisco networks. The CCNP R&S Certification preparing bundle comprises of preparing on three differed modules i.e. Course, SWITCH, and TSHOOT explained below:
Routing:
This preparation module covers top to bottom investigation and reasonable preparing about IP Routing. You will get with ideas like arranging, building and testing safe LAN and WAN arrangements utilizing changed sorts and number of directing conventions like EIGRP, OSPF, BGP, IPV6 and so forth.
Switching:
This preparation module incorporates profound hypothetical and down to earth learning on arranging, building and executing venture exchanging arrangements with the assistance of exchanging innovations like VLAN, STP, VTP, RSTP, MSTP, EtherChannel, GLBP, HSRP, VRRP and so on.
TSHOOT:
In this module, the hopeful figures out how to investigate and keep up IP networks. This incorporates the use of mechanical yet appropriate ways to deal with investigate different systems.
Online Training
One to One Training
Regular and Weekend Training
Modes of Trainings Available:
Online Training
Class Room Training
One to One Training
Regular and Weekend Training
Get
50% off

before it's tool late