Microsoft Certified Solution Expert (MCSE)
1800 Students taken this course
Paper Code :-
70-740 Installation, Storage, and Compute
70-741 Networking with Windows Server 2016
70-742 Identity with Windows Server 2016
70-744 Securing Windows Server 2016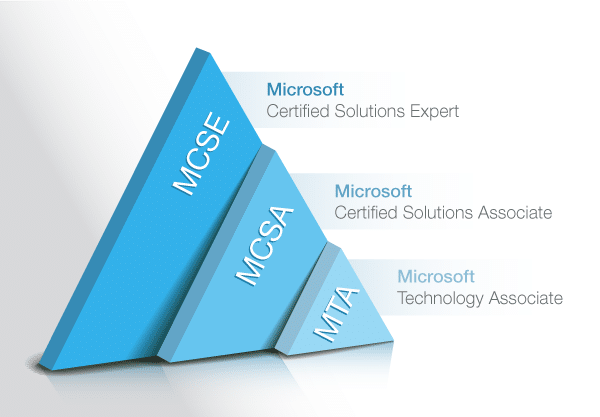 NOTE:
1. Above fee is applicable in class / Group study.
2. Fee package will be Different for one on one session & International Students.
What is MCSE Certification?
MCSE stands for Microsoft Certified Systems Engineer, which has been upgraded to Microsoft Certified Solutions Expert. This certification certifies your competence in administering and configuring computer systems running on Microsoft servers. However, Microsoft Certified Systems Engineer Certification is still accepted as a legacy credential. This credential must be renewed once every three years by passing a recertification exam. MCSE certification offers IT professionals the opportunity of working for consulting firms, computer companies, financial organizations and other businesses.
What are the Requirements for MCSE Certification?
To obtain MCSE certification, you are required to pass five exams which comprise of approximately 50 questions each. Your answers must show your ability to design, install, administer and troubleshoot a Microsoft-server-based computer and networking systems.
Online Training
One to One Training
Regular and Weekend Training
Modes of Trainings Available:
Online Training
Class Room Training
One to One Training
Regular and Weekend Training
Get
50% off

before it's tool late