Mikrotik Certified Routing Engineer (MTCRE)
800 Students taken this course
Paper Code – MTCRE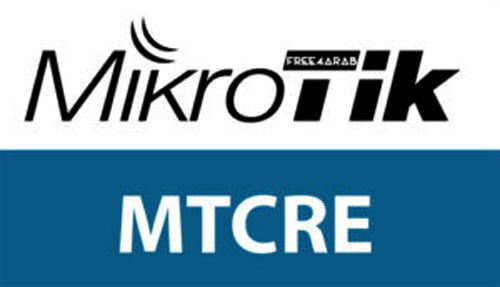 NOTE:
1. Above fee is applicable in class / Group study.
2. Fee package will be Different for one on one session & International Students.
MTCRE is a course to understand Mikrotik RouterOS Routing features and Routing concepts deeply.
By the end of this training session, the student will be able to plan, implement and debug routed Mikrotik RouterOS network configurations.
Online Training
One to One Training
Regular and Weekend Training
Modes of Trainings Available:
Online Training
Class Room Training
One to One Training
Regular and Weekend Training
ECMP
How to force gateway over specific interface
Gateway reachability check and route distance
Routing mark and route policy
Recursive next-hop and scope/target-scope usage
Different types of VPN
Site to site connectivity with tunnels
IPIP, EoIP, PPTP, SSTP, L2TP, PPPoE
VLAN and it's usage
QinQ implementation
VLAN and managed switch
VLAN and switch chip configuration on RouterBOARD
How OSPF protocol works
Hello protocol
Database distribution and LSA types explained
OSPF network structure
Areas
Router types
OSPF neighbors and neighbor states (DR and BDR election)
External Route Distribution methods (type1, type2)
Interface cost and interface types (broadcast, NBMA, etc.)
SPT calculation algorithm
OSPF and multicast (problems with NBMA)
Stub, NSSA and area ranges (route aggregation)
Virtual links, usage and limitations
OSPF routing filters and limitations
Get
50% off

before it's tool late