Redhat Certified System Administrator (RHCSA)
2900 Students taken this course
Paper Code – EX200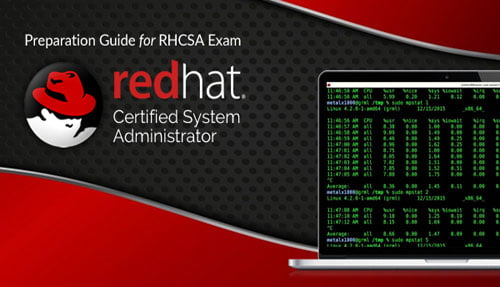 NOTE:
1. Above fee is applicable in class / Group study.
2. Fee package will be Different for one on one session & International Students.
Linux Contents: Linux is an open source and community-developed operating system for computers, servers, mainframes, mobile devices and embedded devices. It is supported on almost every major computer platform including x86, ARM and SPARC, making it one of the most widely supported operating systems.Linux Certification is world no. 1 certification in open source family. It has two parts:
RHCSA (Red hat Certified system Administrator)
RHCE (Red hat certified Engineer)
RHCSA:
RHCSA is an entry-level certification that focuses on actual competencies at system administration, including installation and configuration of a Red Hat Enterprise Linux system and attach it to a live network running network services. An IT professional who has earned the Red Hat Certified System Administrator (RHCSA) is able to perform the core system administration skills required in Red Hat Enterprise Linux environments.
Online Training
One to One Training
Regular and Weekend Training
Modes of Trainings Available:
Online Training
Class Room Training
One to One Training
Regular and Weekend Training
Get
50% off

before it's tool late