Crafting Dynamic Websites for A Digital World
Website development is creating, designing, and maintaining a website. Infiniti Business Solutions combines technical and creative skills to produce a functional, attractive, and user-friendly website that meets the needs of its intended audience.
Web development is significant because an online presence is crucial for businesses, organizations, and individuals in today's digital age. We design websites promoting products or services, providing information, facilitating communication, and building a brand. Our well-designed websites can establish credibility, increase visibility, and attract new customers. In addition, innovatively designed websites can be a cost-effective way to reach a large audience and be accessed 24/7 from anywhere in the world.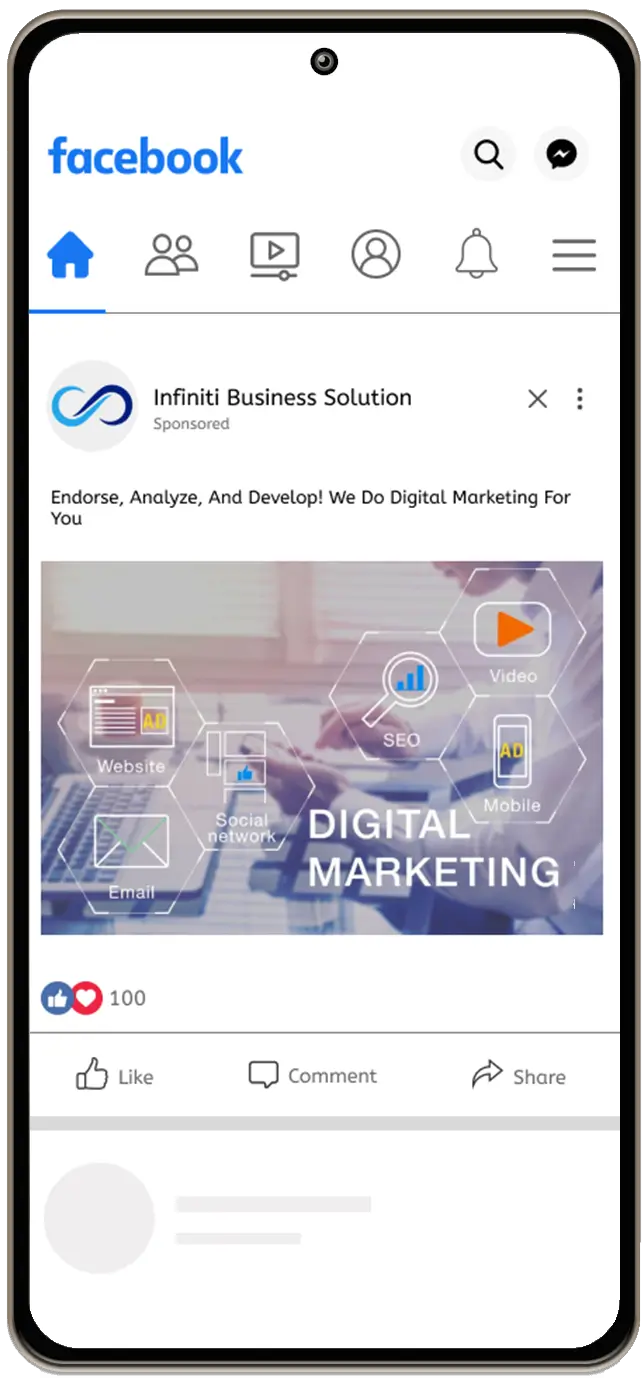 Plan and Strategy
As a digital marketing agency, we assist in creating a strategic plan for the website that considers the target market, corporate objectives, and market competition.
User Experience Design
We also collaborate with the web development team to establish an aesthetically pleasing and user-friendly design. Moreover, it successfully conveys the brand's message and advances its marketing objectives.
Adaptation to Additional Marketing Channels
To maintain a consistent brand experience and increase the website reach and impact, we assist with integrating the website with other marketing channels, including paid advertising, social media, and email marketing.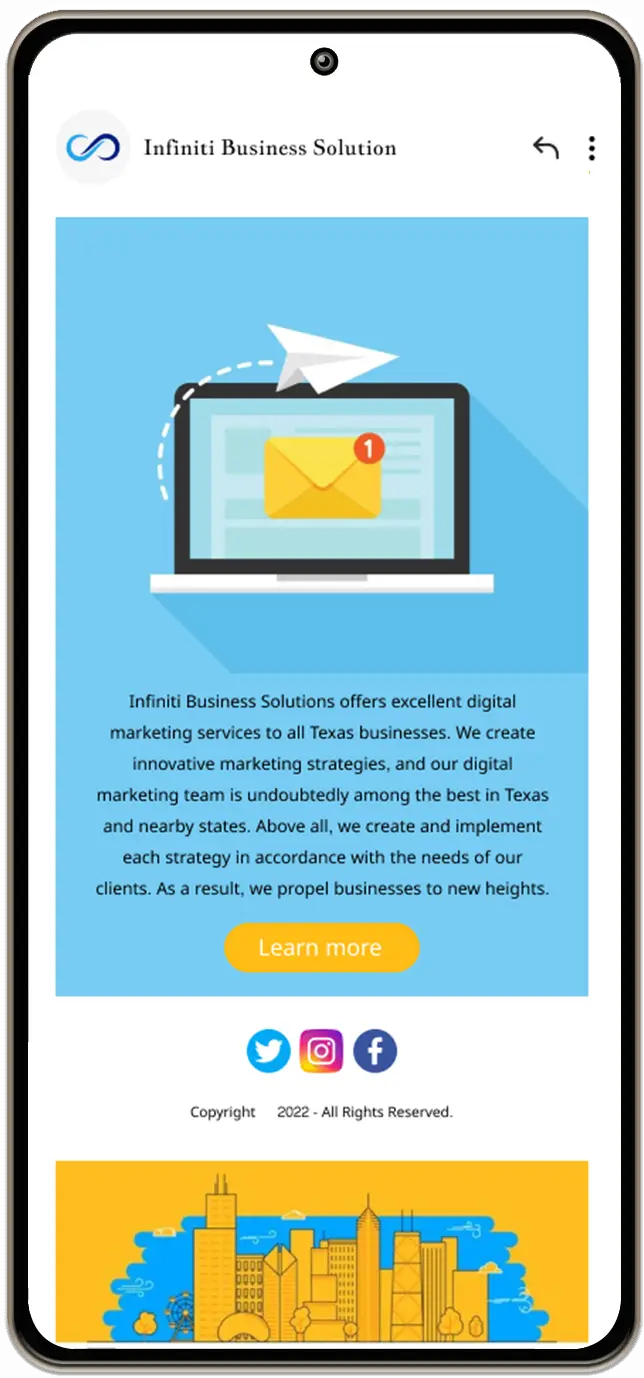 Content Creation
Our digital marketing firm also helps clients produce interesting and appealing website content. Our content is search engine optimized and appeals to the target audience.
Through Search Engine Optimization
Using search engine optimization (SEO), we, as web developer service providers, assist in making the website more visible in search results and draw in more natural traffic.
Testing and Analytics
We employ analytics and testing to evaluate the website's efficacy and make ongoing modifications to maximize its impact.
Website Development Services by Infiniti Business Solutions
Infiniti Business Solutions is the leading digital marketing agency in Plano, Texas. We have been providing exclusive digital marketing services to many clients throughout Texas. Our web development services are exclusive to every client. Hence, we can customize them as per the client's requirements. Mainly we work on three main categories of web development.
In conclusion, our services for web development in Plano assist in making sure that the website not only complies with technical standards but also successfully satisfies the objectives of the company's marketing strategy. Additionally, we assist in maximizing the website's impact and return on investment by adopting a complete approach to online marketing.
Any questions? Check out the FAQ
A website's style and functionality are adjusted according to the user's device screen size when designed with a responsive web design strategy. This makes it easy for PCs, laptops, tablets, and smartphone users to browse and interact with the website. As more people access the internet via mobile devices, responsive web design is crucial for enhancing user experience. Moreover, it is also significant for expanding the website's accessibility and audience.
Using a content management system (CMS), users may quickly and without technical knowledge manage the functionality and content of their website. A CMS often has an intuitive interface for managing media assets, adding and editing pages, and interacting with other programs and systems. Hence, without the help of a developer, website owners can update and modify their websites quickly and easily by using a CMS.
The design and development of a website's user-facing elements, such as the layout, styling, and user experience, is referred to as front-end development. For example, HTML, CSS, and JavaScript are just a few languages front-end developers use to build a website's interactive and visual elements.
Back-end development creates a website's server-side elements, such as the database, server-side scripts, and APIs. Back-end programmers build a website's core functionality and connect it to the front end using languages like PHP, Ruby on Rails, and Python.
A web developer proficient in front-end and back-end development is a full-stack developer. A full-stack developer can design and develop the complete web application, from the front-end user interface to the back-end servers and databases. Because the full-stack developer can manage every part of the project and guarantee a consistent and convincing experience for the end user, this enables a more integrated and seamless web development process.